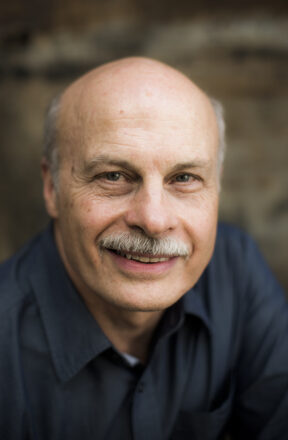 Wild Life, the latest documentary from the Oscar-winning team who produced Free Solo, will screen at the Crandell Theatre in Chatham May 12, 13, 14 and 18. Following the Saturday, May 13 screening at 7 pm, the film's editor, Bob Eisenhardt (right), will take to the stage with FilmColumbia Managing Director Calliope Nicholas to answer audience questions and share more about how the documentary was shaped in the edit suite.
Wild Life is directed by Elizabeth Chai Vasarhelyi and Jimmy Chin and follows conservationist Kris Tompkins on an epic, decades-spanning love story as wild as the landscapes she dedicated her life to protecting. After falling in love in mid-life, Kris and the outdoorsman and entrepreneur Doug Tompkins left behind the world of the massively successful outdoor brands they'd helped pioneer—Patagonia, The North Face, and Esprit—and turned their attention to a visionary effort to create National Parks throughout Chile and Argentina. The film chronicles the highs and lows of their journey to effect the largest private land donation in history.
Said Randy Myers in The San Jose Mercury News, the film is yet "another breathtaking journey from Chin and Vasarhelyi, one that fits snugly in their canon about indomitable rule breakers who achieved greatness and broke their barriers by persistence and unwavering dedication."
In addition to Meru, Free Solo and The Rescue for Vasarhelyi and Chin, Eisenhardt's editing credits include the documentary Everything Is Copy about writer Nora Ephron. He is the winner of three Emmys, including one for Free Solo.
"Film editing is such an integral and critical part of filmmaking because it can totally influence the experience of a film," says Crandell Theatre Executive Director Annie Brody. "It's an honor to have our good friend and neighbor Bob Eisenhardt take part in a Q&A with the audience, moderated by Calliope Nicholas, member of the Board of Directors and Managing Director of FilmColumbia. Bob's film editing workshops during FilmColumbia always draw a big crowd because he is so skilled at explaining how each choice made by a film editor in cutting and pacing and using sound can alter the viewer's emotional response."
The film is rated PG-13. Tickets for the film can be purchased at crandelltheatre.org/film/wild-life/. Admission to the Q+A is included in the regular ticket price.