Support your independent nonprofit community cinema!
The Crandell brings you and your family a unique weekly blend of commercial, independent, and classic movies curated for your enjoyment on the Big Screen—the way movies are meant to be seen.
Every dollar makes a difference. Ticket sales only cover about 35% of our operating costs. Your annual membership helps sustain the Crandell's signature programming and theater operations 365 days a year.
Crandell Members Support
    State-of-the-art digital projection with immersive cinema sound
    The popular nationally acclaimed FilmColumbia festival every October
    Crandell Kid Flicks and other affordably priced family films
    Special screenings and live events featuring notable actors and filmmakers
    Collaborative community programs that address timely issues
    A theater operating budget adversely impacted by shifting viewer habits and film industry economics
---
Membership Benefits

All membership levels receive the following benefits for one year from date of purchase:
$3 off adult box office ticket for all regularly scheduled films
Free small popcorn with every regularly scheduled film (1 per member)
Tickets to annual Free-to-Member events
Advance purchase for select special events including FilmColumbia
Crandell Theatre merchandise discount of 20%
Weekly e-mail updates on what's happening at the Crandell and advance notice of future events
---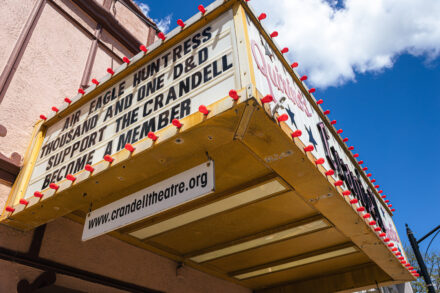 Membership Levels
Individual, $75 (fully tax deductible)
Dual, $125 (fully tax deductible)
Benefits of Individual membership, plus

Total of $6 off 2 tickets per movie for $125 and higher level memberships

Two free small popcorns with every regularly scheduled movie

Silver, $250 ($220 tax deductible)
Benefits of Dual membership, plus




Listing on the annual donor roster in the Crandell Theatre Lobby
Gold, $500 ($410 tax deductible)
Benefits of Silver memberships, plus


Free admission for two to all regularly scheduled films
Platinum, $1,000 ($910 tax deductible)
Benefits of Gold membership, plus

Celebratory dinner with FilmColumbia Artistic Directors
To join or renew by credit card, submit your information below.

To renew by mail, make a check payable to Crandell Theatre, complete the Membership form and mail to:
Crandell Theatre
PO Box 305
Chatham, NY 12037