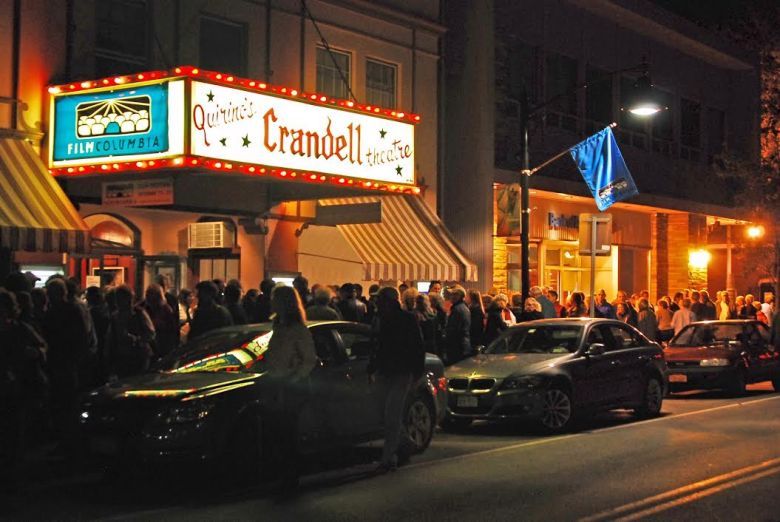 FILMCOLUMBIA RETURNS, OCTOBER 22-31, WITH NEARLY 40 FILMS, INCLUDING NEW RELEASES FROM ACCLAIMED DIRECTORS PEDRO ALMODOVAR, WES ANDERSON AND JAMES LAPINE, AND LAUDED PERFORMANCES FROM TIMOTHY CHALAMET, OLIVIA COLMAN, PENELOPE CRUZ, BENICIO DEL TORO, COLIN FIRTH, GLENDA JACKSON, FRANCES McDORMAND, BILL MURRAY, JOSH O'CONNOR, JOAQUIN PHOENIX, AMY SCHUMER, TILDA SWINTON AND JEFFREY WRIGHT, AMONG MANY OTHERS
SCHEDULE INCLUDES WINNERS OF MAJOR AWARDS AT THE CANNES, BERLIN AND SUNDANCE FILM FESTIVALS, AND MANY THAT SCREENED AT NEW YORK, TORONTO, TRIBECA, TELLURIDE AND SOUTH X SOUTHWEST
HEALTH AND SAFETY PROTOCOLS WILL BE ENFORCED FOR
ALL ATTENDEES AND FESTIVAL STAFF THIS YEAR
TICKETS ON SALE OCTOBER 4 FOR CRANDELL THEATRE MEMBERS AND OCTOBER 16 FOR THE GENERAL PUBLIC
(Chatham, NY — September 27, 2021)—FilmColumbia, Columbia County's premier annual cultural event, will return, October 22-31, after last year's hiatus due to the COVID-19 pandemic. The 10-day festival in Chatham, NY, will present world-class independent and international features and documentaries, plus post-screening Q&As with directors and special tributes, all presented by The Crandell Theatre.
The number of films, nearly 40 this year, is slightly reduced from previous years to accommodate added health and safety measures, including proof of vaccination for all attendees and staff, required mask-wearing indoors at all times, reduced seating capacity at the Crandell and the use of only one primary venue for festival events. Additionally, the festival will implement an individual ticketing system and, therefore, no festival passes will be offered this year. The annual pre-festival benefit reception has been cancelled, as well.
The geographic and artistic scope of FilmColumbia 2021 will be on full display, however, via feature and documentary films hailing from more than 35 countries, as well as the latest releases from award-winning directors Pedro Almodovar and Wes Anderson and theater legend James Lapine. The festival also will feature distinctive performances by many of the world's most celebrated actors, including Timothy Chalamet, Olivia Colman, Penelope Cruz, Benicio Del Toro, Colin Firth, Glenda Jackson, Frances McDormand, Bill Murray, Josh O'Connor, Joaquin Phoenix, Amy Schumer, Tilda Swinton and Jeffrey Wright.
FilmColumbia will kick off on Friday, October 22, with two noteworthy films. Beginning at 4:30 p.m., Compartment No. 6, which shared the Grand Prix at this year's Cannes Film Festival, is the story of a tough, vodka-swilling Russian man sharing a train compartment with a heartbroken, gay Finnish student. At 7:30 p.m., award-winning director Pedro Almodovar's new feature, Parallel Mothers, starring Penelope Cruz, tells the story of two women who give birth and become single mothers at the same time.
Among other noteworthy festival events are two post-screening, in-person director Q&A's: with Lapine for In the Company of Rose on October 24, a documentary he directed about noted poet and human rights activist Rose Styron, widow of author William Styron, and with acclaimed food critic and Columbia County resident Ruth Reichl for Julia on October 27, a new documentary about iconic cook, writer and social activist Julia Child from the Oscar-nominated directors of RBG.
The signature eclecticism of FilmColumbia's offerings are as vivid as always this year. Among its offerings are the festival's first film from Malta, the annual children's shorts presentation, a 1973 feature on what could happen if Richard Nixon had been bitten by a Communist, documentaries on Leonard Bernstein and racism in America, and an adaptation of Pulitzer Prize-winning play The Humans.
As always, FilmColumbia's annual highly anticipated Saturday Night Sneak, an unannounced film that traditionally joins the list of Oscar contenders announced four months later, will screen at 8 p.m. on Saturday, October 30. The complete FilmColumbia 2021 lineup is available now at https://crandelltheatre.org/filmcolumbia/.
Online tickets to FilmColumbia 2021 for Crandell Theater members will begin on October 4 at 9 a.m. on a first-come, first-served basis. Online sales for the general public will begin on October 16 at 9 a.m. For details of ticket sales procedures and to purchase tickets, please go to http://www.filmcolumbia.org/. This year's health and safety protocols will be posted on the FilmColumbia website.
The festival is programmed by Peter Biskind and Laurence Kardish. Biskind is an author, film historian, contributing editor at Vanity Fair and Esquire, and past executive editor of Premiere magazine. His latest book is The Sky is Falling: How Vampires, Zombies, Androids, and Superheroes Made America Great for Extremism. Kardish is senior curator emeritus for film and media at New York's Museum of Modern Art. Calliope Nicholas is the long-time managing director of the festival.
The Crandell Theatre is a volunteer, not-for-profit organization whose mission is to promote and develop the appreciation of film to enrich the social, cultural and educational experience of the community, and to renovate and revitalize the Crandell Theatre as a cornerstone of culture in Chatham, NY. The theater, founded on the theme "small town, big movies," is Columbia County's oldest and largest movie theatre with 534 seats and was built in 1926 by Walter S. Crandell as a vaudeville house.