On April 22 and 23 the Crandell Theatre will join the community in celebrating Earth Day with two special screenings that explore our critical relationship with the environment and the steps we can all take to ensure our planet's future.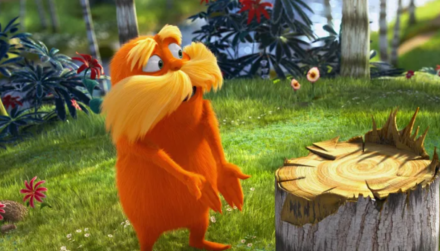 Crandell Kid Flicks: The Lorax
The inaugural season of Crandell Kid Flicks, the theater's family-friendly film and activity series, concludes on Saturday, April 22, at 1 pm with a screening of the Dr. Seuss classic The Lorax. An eye-popping, 3D computer-animated update of the beloved original book and 1972 cel-animated TV movie, the film features the voices of Danny DeVito, Ed Helms, Zac Efron, Taylor Swift and Betty White. With an environmental message still as urgent as ever, the film follows Ted, a 12-year-old boy living in a world devoid of nature who searches for the one thing that will win over the girl of his dreams. To find it, he must first discover the story of the Lorax, the grumpy yet charming creature who fights to protect his world.
Special guest Sarah Katan of Whale of a Trail, a Hudson-based outdoor education and guide service, will get things started with a fun and interactive program for young children about the importance of trees. Tickets are only $5 each.

The afternoon is sponsored by MetzWood Insurance, which serves individuals, families and businesses from its three offices in Chatham, Hudson and Albany.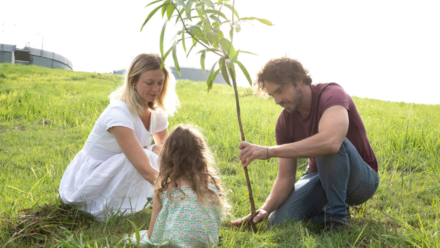 2040
On Sunday, April 23, at 1 pm, the Crandell Theatre and the Chatham, Austerlitz and Ghent Climate Smart Communities will present a free screening of award-winning director Damon Gameau's 2040. What would the future look like if we put every climate action available to us right now into practice? Gameau explores the challenge in this hopeful, family-friendly take on climate change by visualizing a world in which we embrace the best climate solutions out there and push them fully into the mainstream by the year 2040. Structured as a visual letter to his 4-year-old daughter, Gameau blends traditional documentary footage with dramatized sequences and visual effects to create an infectiously inspiring vision board for her and the planet. Said Ben Kenigsberg in The New York Times, "Although the odds of implementing all these ideas might seem steep, 2040 is a rare climate documentary with an optimistic message."
Make it a weekend of discovery and fun with these exciting Earth Day-themed screenings and presentations at the Crandell, your independent community cinema.