(Chatham, NY—October 6, 2022)—FilmColumbia, Columbia County's premier annual cultural event that runs from October 21 – 30, will once again screen an extraordinary variety of new films with some of the most buzz-worthy performances lauded at International film festivals here and abroad.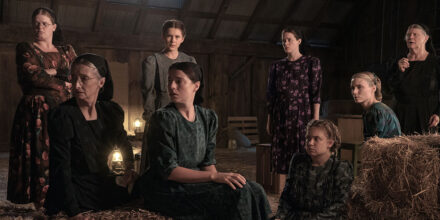 Sarah Polley's Women Talking features a density of talent rarely found in most films. Played by Claire Foy, Jessie Buckley, Rooney Mara, Frances McDormand, Judith Ivey and several newcomers, the women in a patriarchal Mennonite community are abused by their husbands and relatives and gaslit to believe they are the victims of ghosts. Forbidden from learning to read and write, they come together in solidarity as they discuss their lives and fates. The film created a sensation when it premiered at Telluride in early September.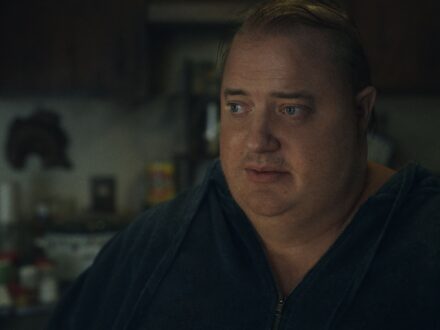 When Whale premiered at The Venice International Film Festival around the same time, its star Brendan Fraser got a six-minute standing ovation for his performance as an obese father who leaves his family for a gay lover and then tries to reconnect with his estranged daughter. Darren Aronofsky, who directed, struggled for a decade to find the lead, until he stumbled on Fraser, whose performance earned him the Tribute Award at the Toronto International Film Festival.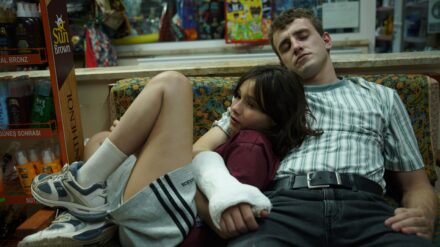 Paul Mescal, the Irish actor who won acclaim and a BAFTA for his moving, understated performance in Normal People (2020), returns to the screen in Aftersun, the spellbinding debut feature by Scottish director Charlotte Wells.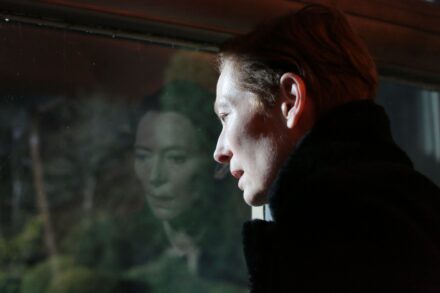 A magnificent Tilda Swinton plays both mother and daughter in The Eternal Daughter, a ghost story set in a haunted hotel ornamented by gables, gargoyles and all the trappings. The younger secretly attempts to penetrate the older's secrets by making a clandestine film about her with her phone. The film played in Venice.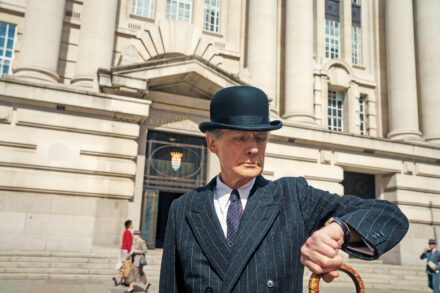 Bill Nighy, known for his comic and dramatic roles, stars in Living, the British remake of Akira Kurosawa's 1952 samurai-less masterpiece, Ikiru. Nobel Prize-winning Japanese novelist and London transplant Kazuo Ishiguro (Remains of the Day, Never Let Me Go) has adapted the film, about a functionary given days to live.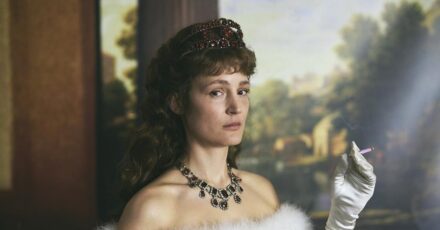 Vicky Krieps (Phantom Thread, Hanna), who seems to disappear into every one of her diverse roles (in multiple languages), is luminous as Empress Elizabeth, Queen of Hungary in Corsage. A sweeping historical drama about a very determined royal, the film is Austria's film entry to the Oscars. Krieps also won an acting award at Cannes this year.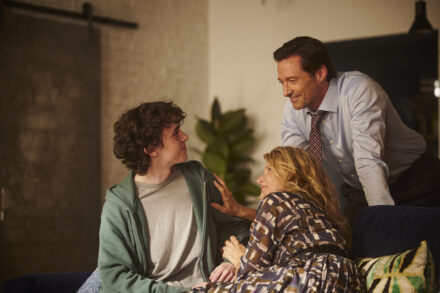 Hugh Jackman tops the cast in Florian Zeller's followup to his award-winning hit The Father (Le Père). Jackman was so impressed by that film that he begged for the role of the father in Zeller's latest, a powerful study of teenage depression. The film premiered at the Venice Film Festival.
The festival is programmed every year by Peter Biskind and Laurence Kardish, co-executive and co-artistic directors. Biskind is an author, film historian, contributing editor at Vanity Fair and Esquire, and past executive editor of Premiere magazine. His new book on the streaming revolution in television will be published in the fall of 2023.
Kardish is senior curator emeritus for film and media at New York's Museum of Modern Art. Calliope Nicholas is the long-time managing director of the festival.
Online ticket sales to FilmColumbia 2022 for Crandell Theatre members will begin on October 8 at 9 a.m. on a first-come, first-serve basis. Online sales to the general public will begin on October 15 at 9 a.m. Individual passes for films shown during the day are $11 for Crandell members and $13 for the general public. Evening film passes are $14 for Crandell members and $17 for the general public. All-Film passes are available for $225 for Crandell members and $275 for the general public.
This year's health and safety protocols, relaxed and mask-friendly, will be posted on the FilmColumbia website.
For more updates on the 2022 FilmColumbia Festival in the coming weeks, follow @FilmColumbia on Twitter, Instagram and Facebook. Contact BethMarchant at bmarchant05@gmail.com to inquire about press photos for individual films.
Come experience these groundbreaking performances and more at this year's FilmColumbia Festival. For more information, visit https://crandelltheatre.org/filmcolumbia/.