FOR IMMEDIATE RELEASE
(Chatham, NY—November 2, 2022)—Have you ever dreamed of writing and directing your own film? What most may not realize is just how many other critical roles beyond writing, directing and acting are necessary to bring a commercial, television series or film to life. This Saturday, November 5, at 10:30 am, area teens and young adults can hear directly from film and TV professionals who have chosen very different routes to success during "Career GPS: Pathways in Film," a free program held at the Crandell Theatre. The event is the first of the Chatham Public Library's monthly Career GPS Series designed to introduce teens to the wide variety of potential jobs that exist within every field and profession. Career GPS is organized and facilitated by Wally Rubin, in collaboration with the Chatham Public Library and the Chatham High School Senior Team.
The four panelists, whom Rubin will interview, bring a broad range of industry experience and have fascinating stories to tell about how they followed their passions to discover their craft. A brief Q+A will follow.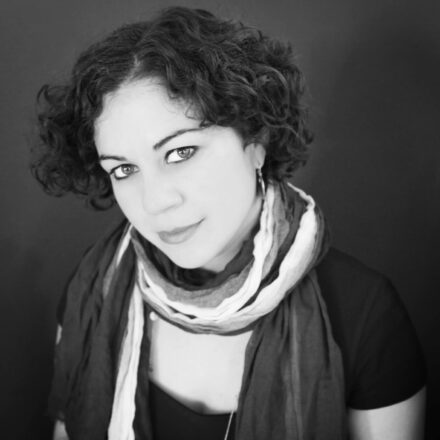 Director/cinematographer Elan Bogarin
Venezuelan-American Elan Bogarin is an Emmy-winning director/cinematographer known for the hyper-creative, magic-realist approach that infuses her award-winning feature documentary 306 Hollywood, which premiered on PBS's POV and is available on Amazon Prime. She also runs El Tigre Productions and creates films and creative media/web/social strategies for the world's leading museums and brands, including Google, MoMA, The Getty, The Whitney, and The New York Times.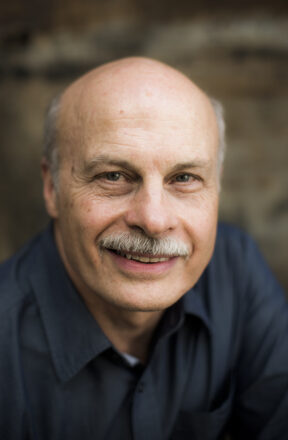 Editor and filmmaker Bob Eisenhardt
Renowned film editor Bob Eisenhardt has over sixty films to his credit. An Oscar nominee and five-time Emmy winner, he is best known for editing Free Solo, the 2019 Oscar and BAFTA award winner, for which he received an ACE Eddie from the American Cinema Editors for Best Editing – Documentary. His other recent editing credits include Scotty and the Secret History of Hollywood, Meru (his first film with directors Jimmy Chin and Elizabeth Chai Vasarhelyi) and two films that premiered at the New York Film Festival: Restless Creature: Wendy Whelan, and Everything is Copy: Nora Ephron, Scripted and Unscripted, also an ACE Eddie winner. His short film, Spaces: The Architecture of Paul Rudolph, which he wrote, edited and directed, was an Academy Award nominee for Best Short Documentary.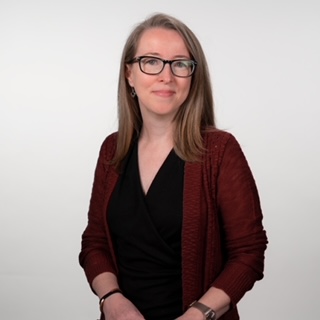 Jennifer Lenihan, Assistant Commissioner of the NYC Mayor's Office of Media and Entertainment
Jennifer Lenihan joined the NYC Mayor's Office of Film, Theatre and Broadcasting in 1995 as a permit coordinator. Over the course of her 20+ year tenure, she has helped grow the agency from its film production permitting function into what is now known as the Mayor's Office of Media and Entertainment (MOME), which serves the city's broader creative and hospitality sectors and operates the municipal broadcast television and radio network. Lenihan was one of the architects of the "Made in NY" Production Assistant Training Program, which has certified more than 1,000 New Yorkers to work as Production Assistants, and the "Made in NY" Discount Vendor Program, which connects productions to more than 1,200 local businesses. As Assistant Commissioner, she serves as MOME's chief administrator overseeing agency operations and human resources, and primary adviser to the Commissioner on film production policy and business development.
Michael Schrom, television commercial director/cinematographer
Known for infusing dimension and rich texture to most any shape or element, Schrom's career has led to successful commercial projects for multiple global brands and accounts. To date, he has created more than 4,000 broadcast spots, and one project is in the permanent collection of the Museum of Modern Art. Also an avid cook and galvanized by the Hudson Valley food scene, he regularly invites local chefs to cook in his "Cookbarn." His love of food and experience as a cinematographer means he can bring concepts to life using visual problem solving skills and his signature process, which he calls Crave Artistry™, translates what's on the plate into stunning product images, exquisitely poured fluids, scrumptious vittles, gooey goodness, and glistening sauces, all dripping with flavor.
Crandell Theatre, Inc., is a 501(c)(3), not-for-profit organization dedicated to enriching the cultural vitality of the region through film programming that challenges, inspires, educates, and entertains. The theater is supported by ticket sales and earned revenue, contributions of members and friends, and private and public grants, including the New York State Council on the Arts with the support of Governor Kathy Hochul and the New York State Legislature. In 2017 the Crandell Theatre, built in 1926 and Columbia County's oldest and largest, was listed on the federal and state registers of historic places. For information, visit the website, crandelltheatre.org, or call 518-392-3445.