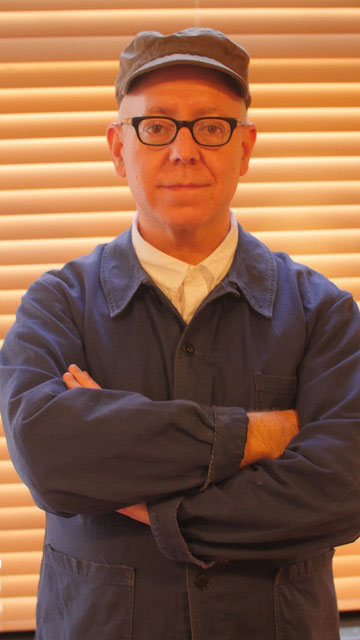 James Schamus, longtime key player in the independent filmmaking world, will be honored at the 2019 FilmColumbia festival, at the Crandell Theatre in Chatham, New York. On October 18–19, four of Schamus' films will be shown, followed by a Q&A conducted by Peter Biskind, film historian, cultural critic, and festival director. Saturday evening, October 19th, Crandell Theatre benefactor, Jack Shear, will host the annual FilmColumbia Kick-Off Party at his home in Spencertown, NY, where Schamus will be recognized at a benefit supporting the festival and year-round Crandell programs. Previous FilmColumbia honorees have included director-producer-screenwriter James Ivory and award-winning actors Brian Cox and Frank Langella. Ivory and Cox have homes in Columbia County. Co-Chairs of the Kick-Off Party are Kristina Lang and Nicholas Haylett, both of Kinderhook.
Order tickets by credit card and/or make a contribution.
FilmColumbia, celebrating its 20th anniversary, October 18–27, 2019, will present a selection of the year's best domestic and international features as well as documentaries, most of which have not yet opened commercially. Previously, the festival has screened nearly 550 films, 25 of which have won Academy Awards. Once again over 40 films will be presented during the 10-day festival. FilmColumbia includes panels, Q&A's with directors/writers, and an array of special programs. Joining Biskind in organizing the festival are co-artistic director Laurence Kardish, senior curator emeritus for film and media at the Museum of Modern Art, and managing director Calliope Nicholas.
According to Biskind, on this, the 20th anniversary of the FilmColumbia Festival, no one is more appropriate to honor than James Schamus, a part-time Columbia County resident for 20 years himself. When FilmColumbia began in 1999, Schamus was co-running the legendary production company Good Machine and later became CEO of Focus Features, then one of the few distributors of high quality, independent films including Lost in Translation, Dallas Buyers Club, and Eternal Sunshine of the Spotless Mind. Schamus was quick to support it by providing movies like Crouching Tiger, Hidden Dragon, The Pianist, and Brokeback Mountain that served to anchor the young festival. The films reassured other distributors that FilmColumbia was a legitimate, if new, festival, and encouraged them to feel comfortable providing their films. To quote Biskind, "No Schamus, no FilmColumbia."
Schamus' talents are by no means confined to producing and distributing films. He writes and directs as well. As a screenwriter, he has written for Ang Lee on Eat Drink Man Woman, The Ice Storm, Crouching Tiger, Hidden Dragon, and Taking Woodstock, much of which was shot in the Columbia County area. He recently directed Indignation, based on a Philip Roth novel. Schamus also finds time to teach film at Columbia University. And finally, not only does he write for film, he writes about film, authoring numerous, highly regarded articles as well as a book-length study of the Danish filmmaker Carl Theodor Dreyer.
The Crandell Theatre in Chatham, NY, is one of the few community-run, not-for-profit theatres in the United States devoted to film. Since 2010, it has raised well over $1 million to purchase and make needed repairs to the oldest, largest, single-screen movie theatre in the region.