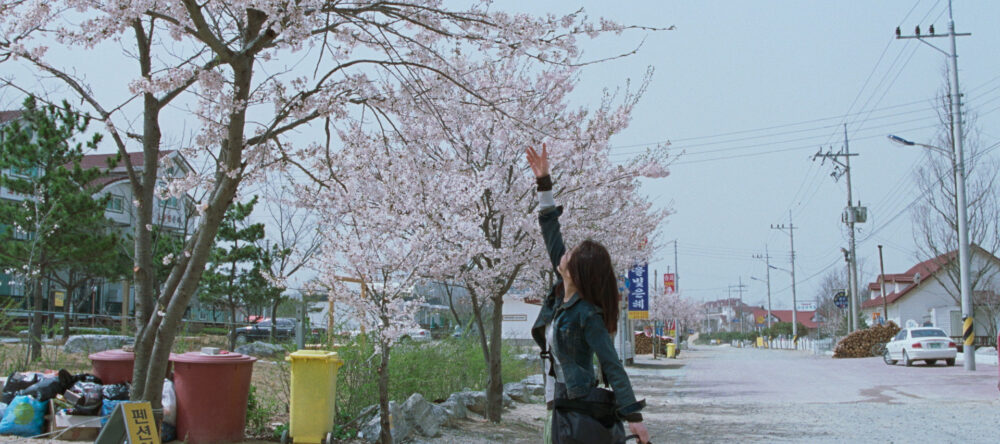 Available June 19 via Virtual Screening Room.
Continuing last week's Hong Sang-soo double-feature, the Crandell presents a new 4K restoration of the South Korean master's 2006 classic.
A filmmaker suffering from writer's block takes a trip to the coast with his production designer, who brings along his vivacious girlfriend. Soon after their arrival, she falls for the director's advances — but he can't manage to commit. Later, the director returns to the coastal resort and attempts to recreate the romance with a familiar-looking woman, until his jilted lover shows up.
"An immaculately constructed movie. A rueful tale of karmic irony, self-deceived desire, squandered second chances, and unforeseen abandonment." — J. Hoberman, Village Voice
"A bittersweet accounting of the geography of desire… Wry and tender and delicately melancholic… shows a newly confident filmmaker again working near the top of his form." — Manohla Dargis, The New York Times
"A wicked comedy of manners." — A.O. Scott, The New York Times
directed by
Sang-soo Hong
written by
Sang-soo Hong
with
Seung-woo Kim, Hyun-Jung Go, Seon-mi Song, Tae-woo Kim
language
Korean
country
South Korea