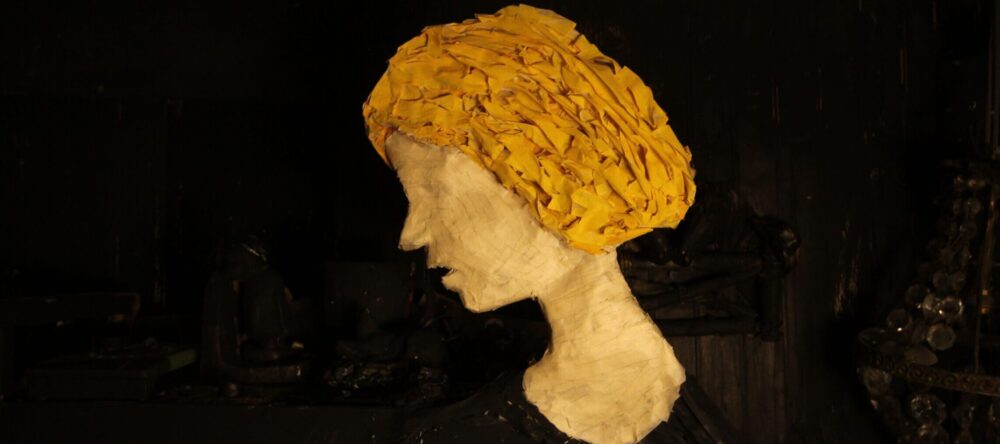 Available June 5 via Virtual Screening Room.
Maria, a young woman finds refuge in a house in the south of Chile after escaping from a sect of German religious fanatics. Like in a dream, the universe of the house reacts to Maria's feelings — its animal inhabitants slowly into humans as the house becomes a nightmarish world. Inspired on the actual case of Colonia Dignidad, The Wolf House is a bizarre, truly special animated fairy tale — for adults only.
For technical assistance, please visit Vimeo's help page.
"The Wolf House is stop-motion unlike anything you've seen before, in which every single frame is an individual monument." — Josephine Livingstone, The New Republic
"The deeply uncanny pic makes for an unsettling viewing experience, a creative tour de force whose endlessly fascinating visuals are deliberately seductive and repellent in equal measure." — Jonathan Holland, Hollywood Reporter
"Perhaps comparing it to a David Lynch film can come close to characterizing the experience." — Tomris Laffly, Variety
directed by
Joaquín Cociña, Cristóbal León
written by
Joaquín Cociña, Cristóbal León, Alejandra Moffat
with
Amalia Kassai, Rainer Krause
language
Spanish, German
country
Chile, Germany