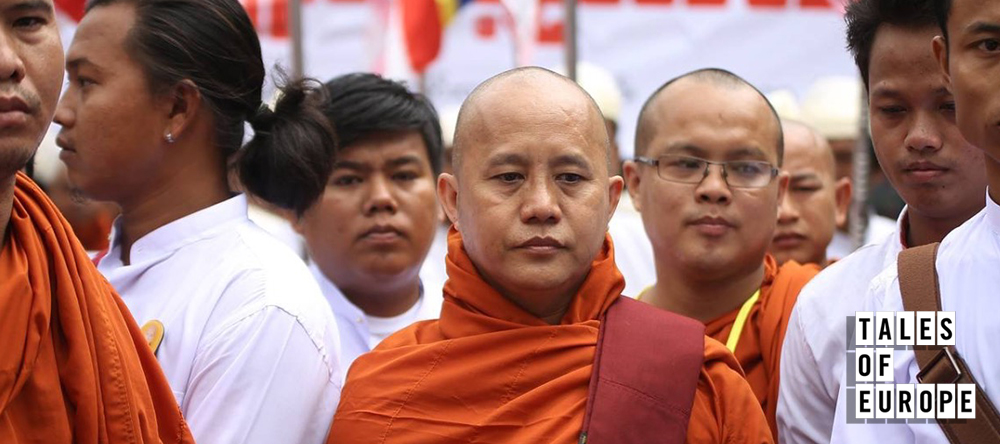 This film is part of the Tales of Europe series.
Swiss-French filmmaker Barbet Schroeder is best known here for his American films, including Reversal of Fortune, Koko: A Talking Gorilla, and Barfly. He is also celebrated for his documentaries about commanding, evil men such as General Idi Amin Dada. The Venerable W. is a powerful portrait about the Burmese Buddhist monk Ashin Wirathu, who preaches hate against Myanamar's Muslim minority, leading his followers to harass, beat and even kill Rohingya Muslims. As the documentary moves through Myanmar's history, we see Rohingya persecution isn't new, and goes back for years, often with government participation. Schroeder reminds the audience that evil isn't new, the face just keeps changing.
FESTIVAL: Cannes, Telluride, New York Film Festival, Mill Valley, Locarno
See the New York Times article about this film.
"A NY Times Critics Pick, the third in his Trilogy of Evil, Barbet Schroeder has made yet another compelling documentary that demands to be seen. In The Venerable W., Barbet Schroeder completes a "trilogy of evil" with a seemingly unlikely subject: a Buddhist monk." — New York Times
directed by
Barbet Schroeder
written by
Barbet Schroeder
with
Ashin Wirathu, Maria de Medeiros
language
English, French, Spanish, Burmese (with English subtitles)
country
France/Myanmar
production company
Les Films du Losange, Bande a Part Films, Arte France Cinéma