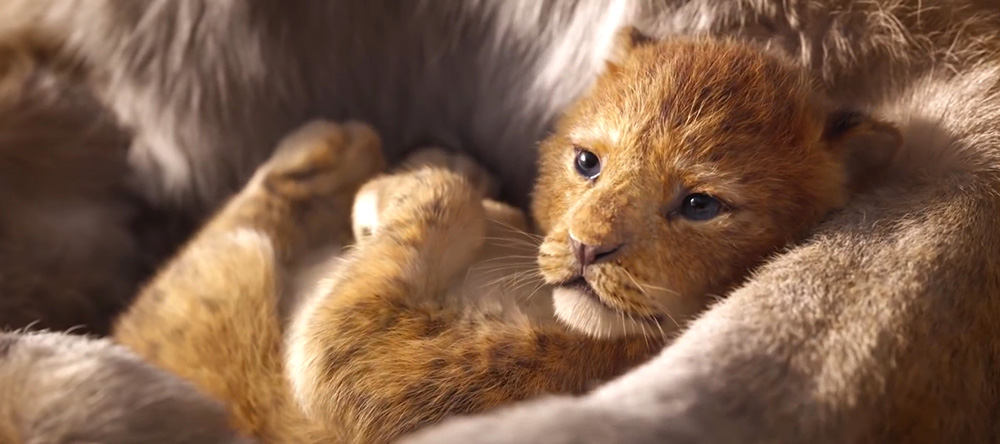 Reviewers hated this movie; humans loved it! The Lion King overwhelmed the box office opening week.  See for yourself what the "experts" got wrong. From Disney Live Action, director Jon Favreau's all-new The Lion King journeys to the African savanna where a future king is born. Simba idolizes his father, King Mufasa, and takes to heart his own royal destiny. But not everyone in the kingdom celebrates the new cub's arrival. Scar, Mufasa's brother—and former heir to the throne—has plans of his own. The battle for Pride Rock is ravaged with betrayal, tragedy and drama, ultimately resulting in Simba's exile. With help from a curious pair of newfound friends, Simba will have to figure out how to grow up and take back what is rightfully his.
Sensory Friendly Screening on Sunday, August 4 at 2:15pm and Wednesday, August 7 at 9:30am
With closed captioning on Monday, August 5 at 7:00pm
"The Lion King is hugely entertaining, from the dazzling visuals to the top-notch voice cast, which includes Donald Glover as the grown-up Simba, Beyoncé as his lioness ladylove and John Oliver as the neurotic hornbill Zazu." — Michael O'Sullivan, Washington Post
"All bow down to Jon Favreau's visually stunning triumph. If I didn't know better I would think this was a Disneynature movie, not a revolutionary form of animation." — Pete Hammond, Deadline Hollywood
"Despite some slow spots, The Lion King is a lush, dramatic getaway to the land ruled by lions." — Laura DeMarco, Cleveland Plain Dealer
directed by
Jon Favreau
written by
Jeff Nathanson, screenplay. Brenda Chapman, story. Irene Mecchi, Jonathan Roberts, and Linda Woolverton, characters.
with
Donald Glover, Beyoncé, Seth Rogen, John Oliver, James Earl Jones
production company
Fairview Entertainment, Walt Disney Pictures