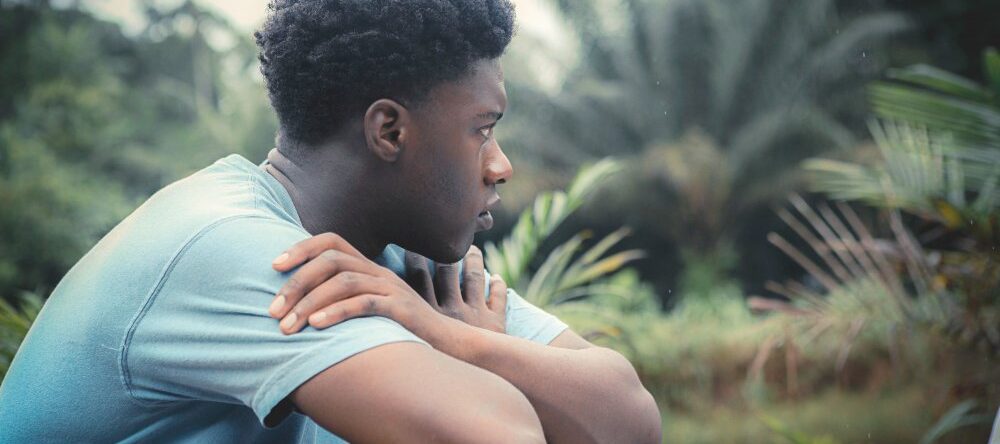 Available June 26 via Virtual Screening Room.
At once heart-breaking and exhilarating, British film The Last Tree opened at Sundance in 2019, and has since been compared favorably to Moonlight. A powerful film about identity, its first act unfolds dreamily in a halcyon countryside where a group of kids are at play. One is Femi, a black eleven-year old, adored by his white foster mother. His real mother, Yinka, however, comes to reassume custody of Femi and take him back to the projects in London.
The film's second act takes no conventional turns in its storytelling and its third act packs a wallop in Lagos where Yinka, near wit's end, takes her now late adolescent troubled son to finally meet his father.
Shola Amoo's second feature is a devastating beauty and its young star Sam Adewumni a revelation. — Laurence Kardish, co-artistic director, FilmColumbia
"Thoughtfully alternates universal adolescent insecurities with urgently specific minority politics – filtered through a first-person perspective that itself oscillates between furious clarity and vivid confusion." — Guy Lodge, Variety
"Newcomer Sam Adewunmi captures Femi's anger but also his loneliness — a desperate longing to forge his own path, but also to fit in with his family and friends." — Hannah Woodhead, Little White Lies
"A spikily insightful look at gentrification in Brixton, Amoo is always looking to subvert lazy cultural assumptions." — Philip De Semlyen, Time Out
directed by
Shola Amoo
written by
Shola Amoo
with
Nicholas Pinnock, Denise Black, Gbemisola Ikumelo, Samuel Adewunmi
country
UK
production company
ArtMattan Films