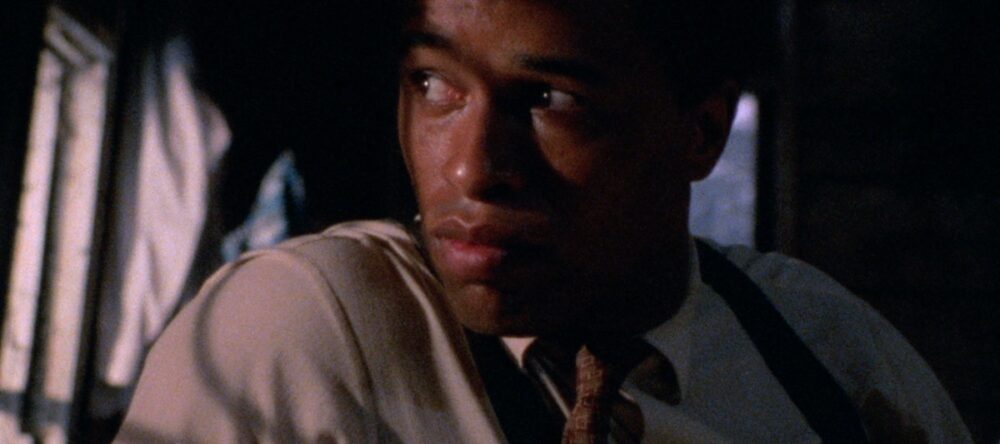 Available June 19 via Virtual Screening Room.
A new 4K restoration of director Bill Duke's first feature, The Killing Floor tells the little-known true story of the struggle to build an interracial labor union in the Chicago Stockyards. The screenplay by Obie Award-winner Leslie Lee, based on an original story by producer Elsa Rassbach, traces the racial and class conflicts seething in the city's giant slaughterhouses, and the brutal efforts of management to divide the workforce along ethnic lines, which eventually boiled over in the Chicago Race Riot of 1919.
After premiering on PBS' American Playhouse series in 1984 to rave reviews, The Killing Floor was invited to Cannes, and later won the 1985 Sundance Film Festival Special Jury Award.
"A revelatory historical drama that offers a powerful template for social analysis in fiction." — Richard Brody, The New Yorker
"A fascinating and bloody episode in the history of the U.S. labor movement… a powerful, personal drama." — Marilyn Preston, Chicago Tribune
"The Killing Floor is a truly compelling, blistering, and vital historical document. Powerful, hard-hitting, but still exceptionally and tenderly crafted." — Jen Johans, Film Intuition