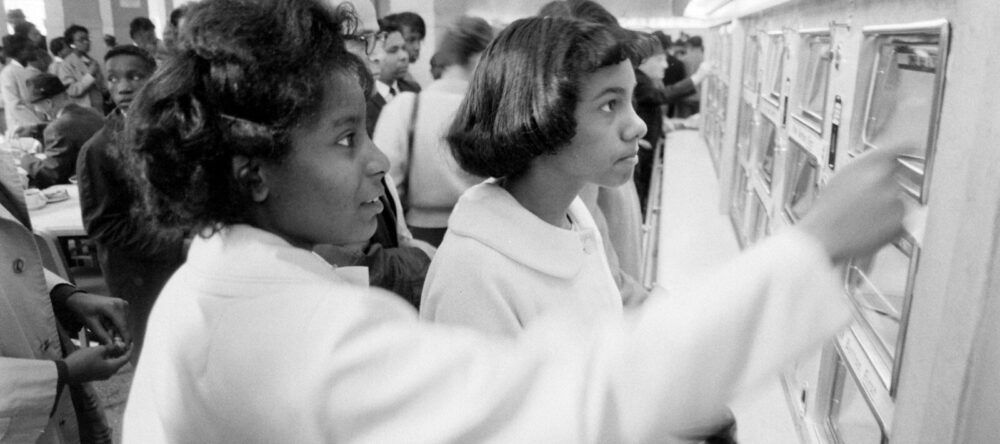 The Automat tells the 100-year story of the iconic restaurant chain Horn & Hardart, the inspiration for Starbucks, where generations of Americans ate and drank coffee together at communal tables. From the perspective of former customers such as entertainer Mel Brooks, Starbucks founder Howard Schultz, Supreme Court Justice Ruth Bader Ginsburg, Secretary of State Colin Powell, the Horns, the Hardarts, and key employees – we watch a business climb to its peak success and then grapple with fast food in a forever changed America.
The documentary features interviews with Spencertown resident Steve Stollman, an architectural dealer who bought, sold, and restored antique commercial wood bar fixtures. His work led to the preservation of original Automat equipment and provision to exhibitions at the New York Public Library and Museum of the City of New York.
A Q&A with Stollman will follow the screening.
"(The Automat) is something special. I loved (the film) for its mixture of fragrant recollections and astute social history. What's surprising in the extreme is how moving the film can be in evoking those places of welcome during an era of American optimism." — Joe Morgenstern , Wall Street Journal
"A documentary about Horn & Hardart's automated cafeterias is sweet and shaggy, but an engrossing tale of cultural harmony." — Wesley Morris, New York Times
directed by
Lisa Hurwitz
written by
Michael Levine
with
Ron Barrett, Mel Brooks, Lorraine Diehl
country
United States