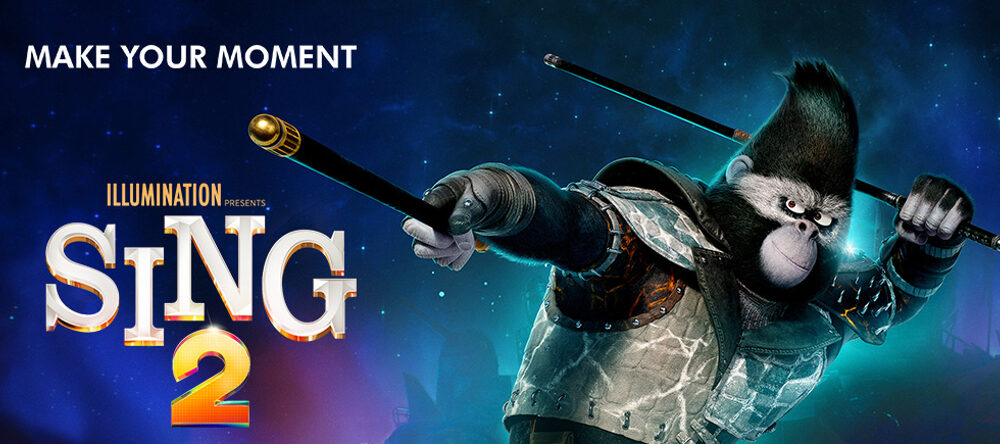 Crandell Kid Flicks Before Bedtime, a new spin on the popular monthly children's film series, returns with Sing 2 and Minions for two Fridays at 5 pm in September and October. Thanks to a generous grant from Hudson Valley Foundation for Youth Health, tickets are FREE for all; children will also receive a snack. Screenings will include optional dress up themes!
Crandell Kid Flicks Before Bedtime is curated by Parent Advisory Task Force co-chair Mirissa Neff, a Chatham-based filmmaker, journalist and parent. She has worked as a producer and correspondent for numerous PBS and public radio programs, and her debut feature documentary This Is National Wake had its world premiere in competition at Sheffield DocFest. Neff will introduce both films.
September  22 at 5 pm
Come dressed for a night at the theater for Sing 2, featuring a familiar crew of talented voices reaching for the stars.
With his theatrical company a local success, Buster Moon is dreaming of bigger things and inspires his band of animal players to gamble everything and sneak into a talent audition in Las Vegas-like Redshore City. Before he knows it, he and his friends must persuade reclusive rock star Clay Calloway (voiced by U2's Bono) to join them for the opening of a fabulous new show. Matthew McConaughey, Reese Witherspoon, Scarlett Johansson, Taron Egerton, Tori Kelly, Nick Kroll, Peter Serafinowicz, Jennifer Saunders, Nick Offerman and director Garth Jennings reprise their roles from the first film.
Sponsored by

"Sing 2 offers more big musical numbers, lots of eye-popping animation and a sugar-high ending that will delight kids and U2 fans alike." — Philip De Semlyen, Time Out
"Your kids will love it." — Robbie Collin, The Daily Telegraph (UK)
directed by
Garth Jennings, Christophe Lourdelet
written by
Garth Jennings
with
Matthew McConaughey, Reese Witherspoon, Scarlett Johansson
country
United States, Japan