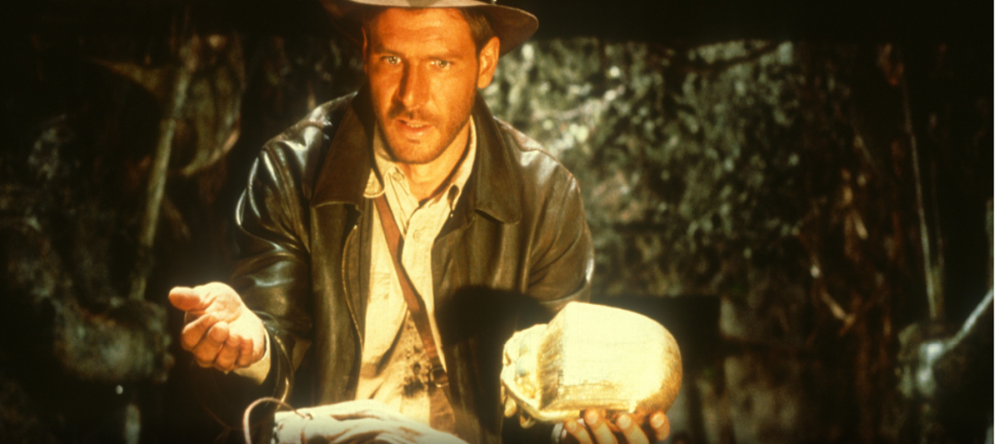 A Raiders Remembrance Day for Fred
Special Free Community Screening with Fred Ulrich's Family
Raiders of the Lost Ark, Spielberg's epic tale of an intrepid archaeologist trying to beat the Nazis to a unique religious relic, introduced the world to Indiana Jones. The 1981 film hasn't lost any of its original power to delight and enthrall audiences, especially when seen on the big screen. It repeatedly turns up on many best of lists as one of the greatest and thrilling American films of all time.
This special screening is a free celebration of the life of the late Fred Ulrich (1976-2021), hosted by his wife Emilia Teasdale and their children in a place he loved with the community he cherished. He and his family often celebrated his birthday on March 15 by going to the movies, and he even threw his 40th birthday party at the Crandell. "He really loved Raiders of the Lost Ark," says Teasdale. "It is the perfect movie for him: Harrison Ford, Spielberg, adventure, travel, and the fact that when we were young, it was considered a kids movie!"
Ulrich lived with brain cancer for several years and died on October 14, 2021. He was a member of the Crandell Board (originally Chatham Film Club) from 2012 until 2021 and became board president as the theater went digital and made upgrades to the building.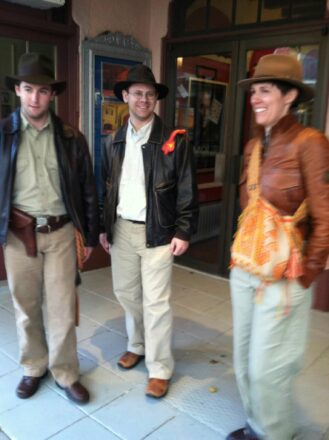 Fred Ulrich, center, with other Indy
Jones fans for a 2012 screening of
Raiders at the theater.
"…Raiders of the Lost Ark is one of the most deliriously funny, ingenious and stylish American adventure movies ever made." — Vincent Canby, The New York Times
directed by
Steven Spielberg
written by
Lawrence Kasdan, George Lucas, Philip Kaufman
with
Harrison Ford, Karen Allen, Paul Freeman
language
English, German, Hebrew, Spanish, Arabic, Nepali
country
United States