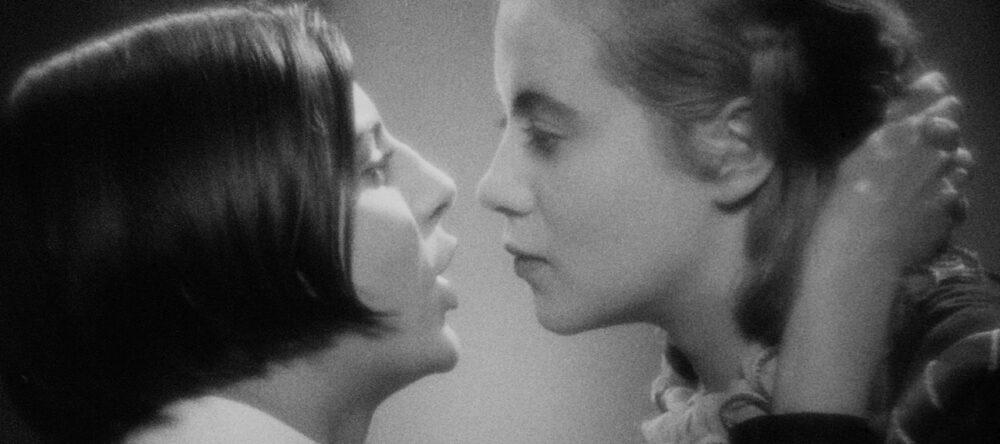 Available June 12 via Virtual Screening Room.
Three classics of early queer cinema, all way ahead of their time, available all together in gorgeous new restorations for Pride Month.
Victor and Victoria (Reinhold Schünzel, 1933)
Produced in the final days of the Weimar Republic, this dazzling, gender-bending musical romance about a female singer posing as a man in drag received limited exposure in the United States, and is today best known by Blake Edwards's 1982 remake and the 1995 Broadway production. Viewers will be delighted to discover that the original is every bit as charming and outrageous, reminiscent of the sly sex comedies of Ernst Lubitsch and Billy Wilder.
Mädchen in Uniform (Leontine Sagan and Carl Froelich, 1931)
As a new student at an all-girls boarding school, Manuela falls in love with the compassionate teacher Fräulein von Bernburg, and her feelings are requited. Experiencing her first love, lonely Manuela also discovers the complexities that come with an illicit romance. This artfully composed landmark of lesbian cinema – and an important anti-fascist film – was the first of just three films directed by Leontine Sagan.
Michael (Carl Theodor Dreyer, 1924)
Danish film master Carl Theodor Dreyer's Michael is a mature and visually elegant period romance decades ahead of its time. Michael takes its place alongside Dreyer's better known masterpieces as an unusually sensitive and decorous work of art and is one of the earliest and most compassionate overtly gay-themed films in movie history.
"Closeups of burning intensity and opulent tableaux of frozen horror suggest the great director's transcendent theme, of divine grace granted and withheld." — Richard Brody on Michael, The New Yorker
"Performed by an all-woman cast, independently made, and cooperatively financed, [Mädchen in Uniform] is one of the few genuine women's films of the 30s." — Don Druker, Chicago Reader
"[Victor and Victoria is] an impressive blast of Weimar decadence…As the inevitable romantic complications ensue, what emerges is a movie with surprisingly tangled gender politics and a melancholy sense of romance, crossed with lively, creative musical numbers." — Bilge Ebiri, Vulture