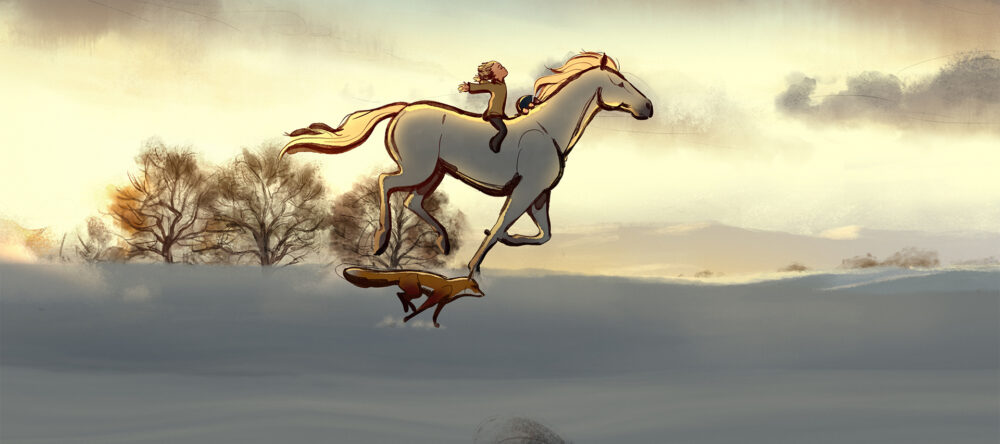 Produced by ShortsTV for the past 15 years and the largest commercial release of short films on the planet, this special feature showcases Oscar-nominated short films in three categories on the big screen. The short films nominated in the animation category range from gentle tales to stories that push animation to new dramatic and metaphysical heights. They are told through a variety of stop-motion and hand-drawn styles.
This year's nominees include:
An Ostrich Told Me the World Is Fake and I Think I Believe It – Lachlan Pendragon, Australia, 12 min.
The Flying Sailor – Amanda Forbis and Wendy Tilby, Canada, 8 min.
Ice Merchants – João Gonzalez and Bruno Caetano, Portugal/France/UK, 15 min.
The Boy, the Mole, the Fox and the Horse (photo, top) – Charlie Mackesy and Matthew Freud, UK, 33 min.
My Year of Dicks – Sara Gunnarsdóttir and Pamela Ribon, USA, 26 min.
NOTE TO PARENTS: The rating equivalent of these films together is PG-13/R. "The Boy, the Mole, the Fox and the Horse" is suitable for 5+ and three of the other four films are suitable for kids 10 and up ("The Flying Sailor" features full frontal nudity). The final film, however, is intended for adult audiences and is not appropriate for children. A short break before it starts will allow patrons, if they choose, to exit the theater.