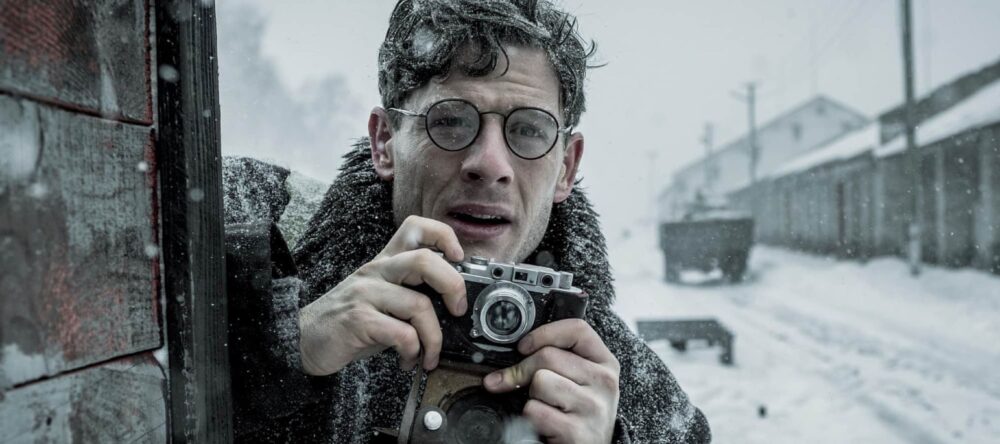 Available June 12 via Virtual Screening Room.
Agnieszka Holland's thriller, set on the eve of WWII, sees Hitler's rise to power and Stalin's Soviet propaganda machine pushing their "utopia" to the Western world. Meanwhile, ambitious young journalist Gareth Jones (James Norton) travels to Moscow to uncover the truth behind the propaganda, where he gets a tip that could expose an international conspiracy — one that could cost him and his informant their lives. Jones goes on a life-or-death journey to uncover the truth behind the façade that would later inspire George Orwell's seminal book Animal Farm.
For technical issues, please visit our distribution partners' support page.
"A Polish production, Mr Jones has a Hollywood-friendly cast to play the trio of lead characters – James Norton, Vanessa Kirby as reporter Ada Brooks and Peter Sarsgaard as Walter Duranty, the British-born Moscow editor of the New York Times, who spits out contempt and cut-glass English vowels with every line." — Emma Jones, BBC
"A fiery epic paying further tribute to this forgotten figure of history, and stoking the coals of remembrance as the forces of authoritarianism are, as they say, back in the news." — Ian Mantgani, Little White Lies
"A bold and heartfelt movie with a real Lean-ian sweep." — Peter Bradshaw, Guardian
directed by
Agnieszka Holland
written by
Andrea Chalupa
with
James Norton, Vanessa Kirby, Peter Sarsgaard