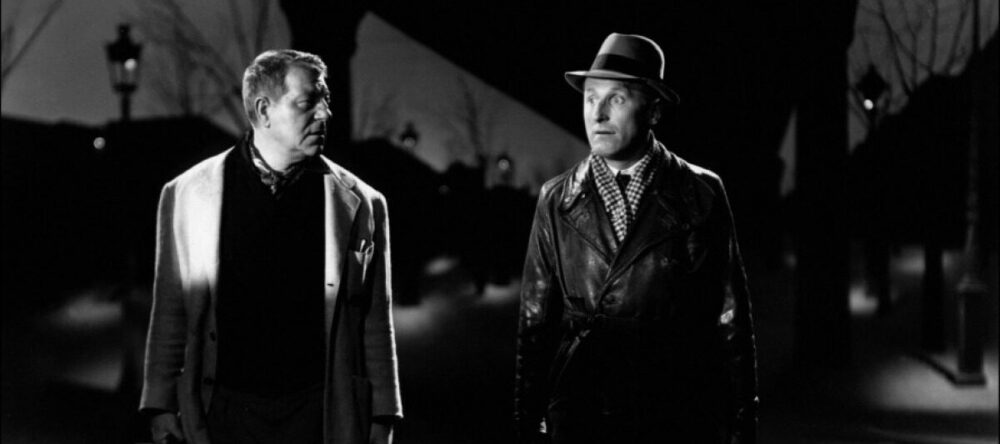 Available May 29 via Virtual Screening Room.
Available for home viewing for the first time ever! Under the Occupation, a transaction involving black market pork is carried out like a modern-day drug deal. But cabbie Bourvil (winner, Best Actor at Venice) can't manage a four-bags-full trek across nocturnal Paris himself, so he recruits garrulous Jean Gabin – an adventurer who keeps getting them into trouble with the Germans and French police. But there's a chilling, class-laden final twist.
For technical support, please visit Film Movement's help page.
"One of the most realistic, most caustic, most pitch-perfect films about what it meant to live in Paris under the Occupation. It is timeless!" — Bertrand Tavernier
"The New Wave critics usually expressed disdain for carefully devised products of 'the French tradition of quality' like this, but even the combative François Truffaut placed La Traversée de Paris among the best films of its year." — David Kerr, New York Times
"The most exhilarating kind of crazy comedy." — David Edelstein, New York Magazine
directed by
CLAUDE AUTANT-LARA
language
French (with English subtitles)
country
France