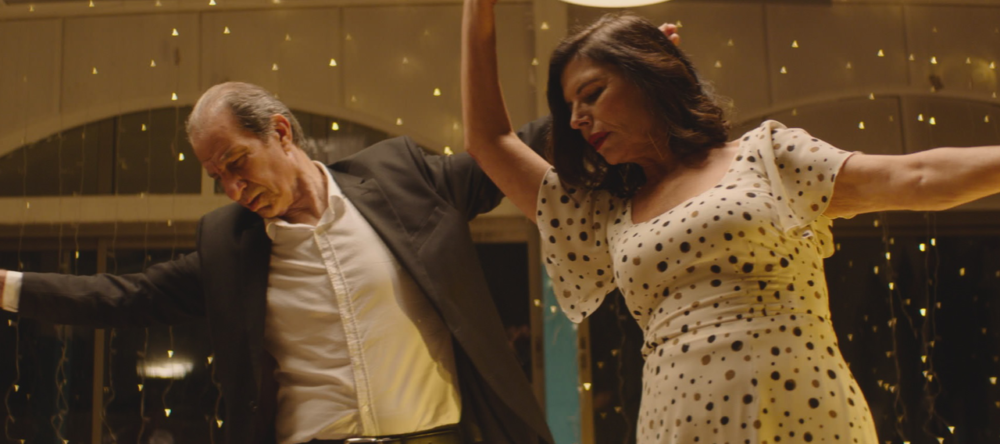 Karaoke
Winner of the Audience Award at the Jerusalem Film Festival and a favorite at Tribeca, Karaoke is a bittersweet comedy about a couple, aging empty nesters, who become fascinated by their neighbor, a bachelor agent for fashion models, living a few floors above them in a Tel Aviv suburb. His life entices both husband and wife who come to question their own relationship.
2022. Israel. Subtitles. Written and Directed by: Moshe Rosenthal
103 min. Greenwich Entertainment
__________
Short: FEDERICA + NICK

Sparks fly when two estranged lovers face off in a dive bar to reminisce, rekindle… and regress into old patterns.
2022. USA. Written and directed by Mariana Hellmund. With Catalina Sandino Moreno (Maria Full of Grace) and Trevor Long (Ozark).
9 min.