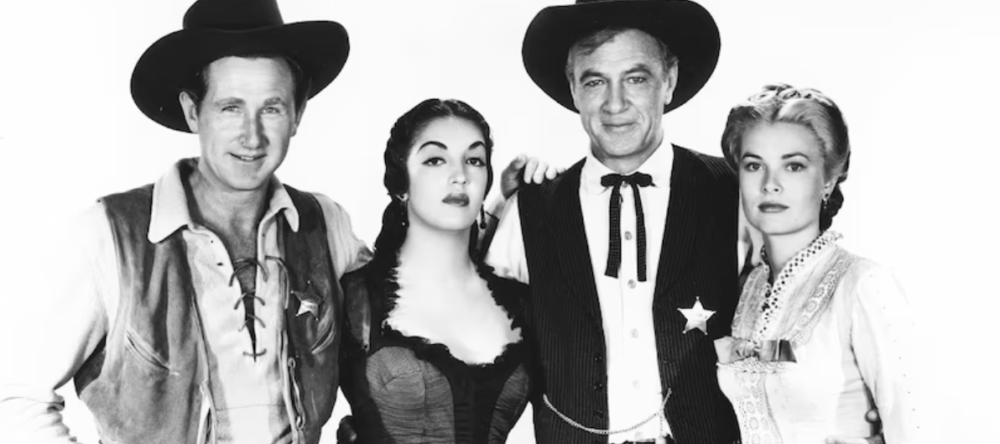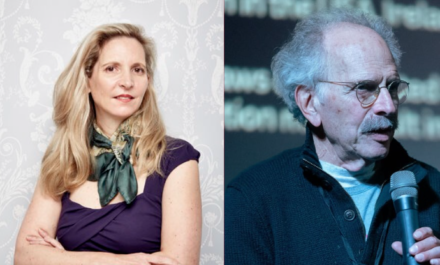 Featuring Dr. Amanda Foreman and Peter Biskind
High Noon is a 1952 untraditional Western starring Gary Cooper, Grace Kelly and Katy Jurado that was written by blacklisted screenwriter Carl Foreman. Foreman's daughter, Kinderhook resident and celebrated historian Dr. Amanda Foreman, FRSA (Georgiana: Duchess of Devonshire, A World on Fire), will be joined by Crandell Board Member and FilmColumbia's Co-Artistic Director Peter Biskind to open the program and answer questions following the screenings.
High Noon eschews familiar Western tropes like chases on horseback, saloon fights and breathtaking vistas for more immediate, emotional scenes that culminate in a dramatic final act. The heroine (Kelly) even rescues the hero (Cooper), which upset several critics in the buttoned-up early 1950s.
But the film's backstory is even wilder. John Wayne declined the leading role after reading Foreman's script, which he felt was a thinly veiled screed against blacklisting, something Wayne vociferously supported during the House Un-American Activities Committee Hearings led by Senator Joseph McCarthy. Cooper won an Academy Award that year for his role, but didn't attend the ceremony. John Wayne, of all people, accepted the Oscar on his behalf.
Foreman will introduce the documentary short High Noon on the Waterfront (14 min.), which will be shown before the feature. The short visually renders a mesmerizing dialogue between Carl Foreman (voiced by Edward Norton) and Elia Kazan (voiced by John Turturro), highlighting their very different views and actions during the McCarthy era.
"This (film) gives us some time-tested staples: Gary Cooper, a pioneer Western town, lawlessness, gun-shootin' and a haunting theme song you've probably heard already. To these add a movie rarity — a mature point of view." — Richard L. Coe, The Washington Post
"More than a half-century later, Foreman was right after all: High Noon is a scorching and sour portrait of American complacence and capacity for collaborationism." — Michael Atkinson, The Village Voice
directed by
Fred Zinnemann
written by
Carl Foreman, John W. Cunningham
with
Gary Cooper, Grace Kelly, Katy Jurado, Thomas Mitchell, Lloyd Bridges
language
English, Spanish
country
United States