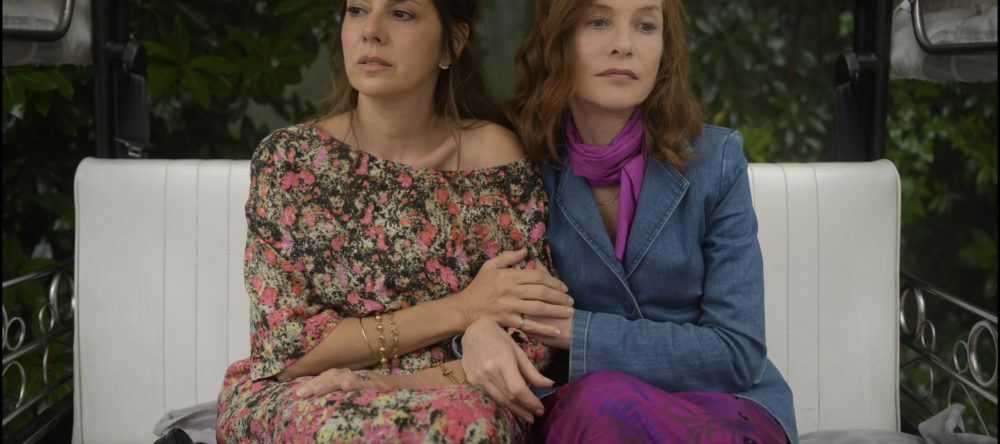 Isabelle Huppert ghosted us last year, so it's good to have her back, playing Frankie, a French movie star on vacation with her extended family in Sintra, the fabled resort town for Portuguese royalty. As critics have noted, the ambience is Eric Rohmer, which means not much happens in the way of plot, but the subtle impact of the characters ping-ponging off one another makes up for it. Also with Marisa Tomei, Brendan Gleason, and Greg Kinnear. Director Ira Sachs was nominated for the Palme d'Or at the Cannes Festival. Played the Toronto Festival.
Directed by Ira Sachs; Written by Ira Sachs and Mauricio Zacharias; 2019; Courtesy of Sony Pictures Classics; Drama; USA; Cast: Isabelle Huppert, Marisa Tomei, Brendon Gleason, Greg Kinnear. Runtime: 98 min.
Short screening before feature:
DESIGN IN MIND: ON LOCATION WITH JAMES IVORY
After a career spent making films inside beautiful historic houses, legendary director James Ivory allows the cameras to enter his own home for an intimate portrait of his life and career.
Produced by The Institute of Classical Architecture & Art, 2019; USA. Runtime: 28 min.
written by
Lucy Gannon
with
Isabelle Huppert, Eve Myles, Dean Lennox Kelly, Derek Riddell, Julia Ford
country
UK