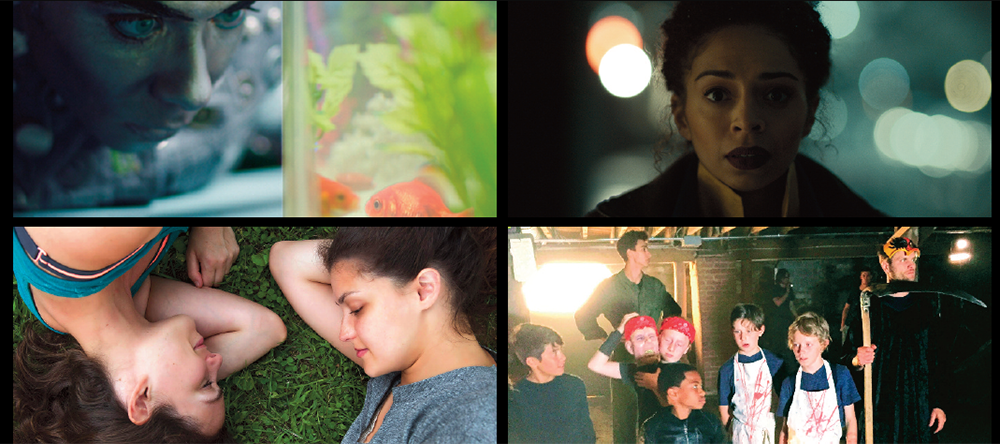 YEAR OF THE HAUNTED HOUSE
A young boy and his friends create a haunted house for Halloween with help from his grieving engineer father.
Directed by Matt Greene-DeLanghe; 2017; USA; Runtime: 10 min.
HELLO
A modern fable of a young introverted Brooklyn man whose sole companion is a goldfish.
Directed by Sidney Lloyd Smith; 2017; USA; Runtime: 12 min.
GIRL TALK      The complexities of love and intimacy through the lens of a young gay woman.
Directed by Erica Rose; 2018; USA; Runtime: 17 min.
BLUEBIRDS
A tour de force featuring a handicapped husband arguing violently with his wife, who is obsessed with adopting a child.
Directed by Yunfan Hu Zolian; 2018; USA; Runtime: 12 min.
SUMMER
In the wake of losing their father, siblings spend the summer together in the family house as the annual summer party approaches. Shot in Canaan, NY.
Directed by Mikhaela Mahony; Written by Lee Havlicek; 2018; USA; Runtime: 23 min.