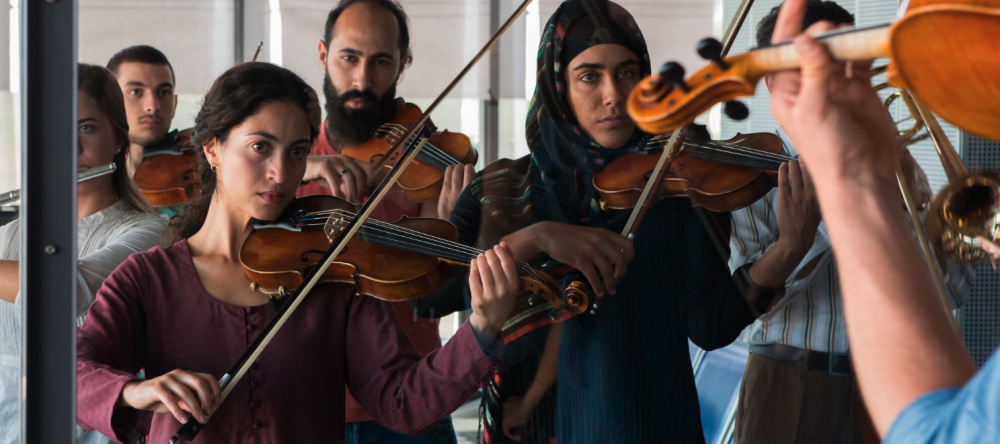 Available Friday, May 8 via Virtual Screening Room
Loosely inspired by Daniel Barenboim's West-Eastern Divan Orchestra, Academy-Award nominated director Dror Zahavi's (Alexander Penn, Everything For My Father) latest follows world-famous conductor Eduard Sporck (Toni Erdmann's Peter Simonischek) as he accepts the job to create an Israeli-Palestinian youth orchestra. The two factions fall in line behind two star violinists – the emancipated Palestinian Layla and the handsome Israeli Ron – sparring both on and off-stage, while the conductor presses the young people to put aside their hatred… at least for the three weeks leading up to the climactic concert.
For technical concerns, visit support.
"True to its name, the German film directed by filmmaker Dror Zahavi reaches a fever pitch as musicians from both sides of a conflict learn to play in sync." — Rich Tenorio, The Times of Israel
directed by
Dror Zahavi
with
Peter Simonischek, Götz Otto
country
Germany