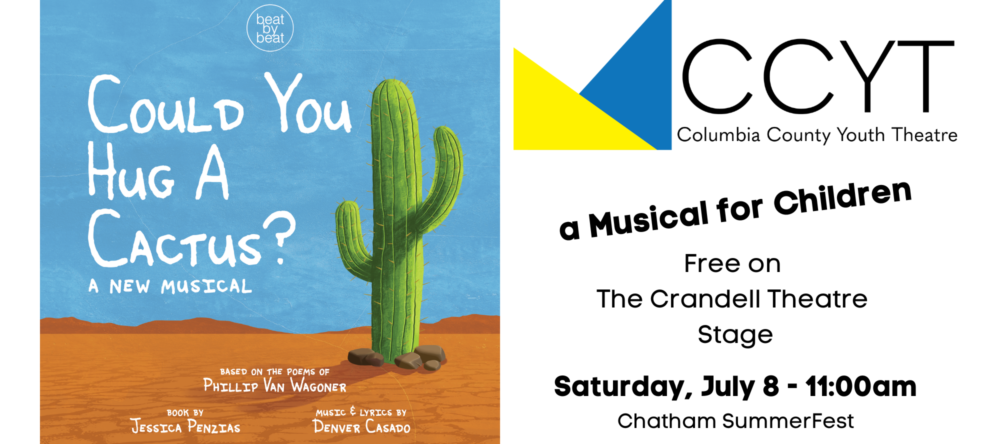 SPECIAL CHATHAM SUMMERFEST
LIVE PERFORMANCE – FREE!
The renowned Columbia County Youth Theatre will take to the Crandell Theatre stage during SummerFest for a free performance of  Could You Hug a Cactus?  based on the poems of Phillip Von Wagoner.  The musical's book is written by Jessica Penzias, with music and lyrics by Denver Casado. Von Wagoner, who also happens to be the VP and creative director of Paramount Pictures Advertising, recently released his second book of poetry, The Great Honk.
directed by
Cassidy Flanagan, Olivia Allen
written by
Phillip Von Wagoner, Jessica Penzias, Denver Casado
with
CCYT Performers