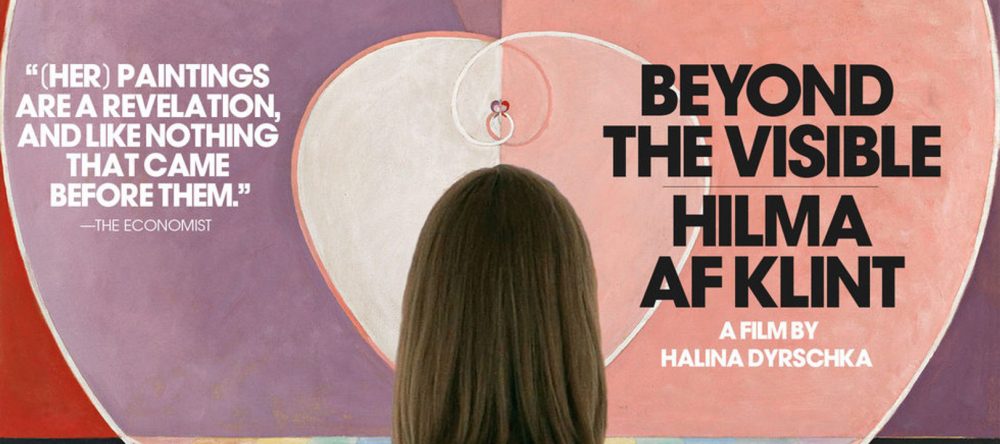 Available Friday, May 15 via Virtual Screening Room
Hilma af Klint's prescient paintings have been exhibited to millions of people worldwide. Her first abstract painting is dated 1906, four years before the work of Vassily Kandinsky. Why was her revolutionary work ignored? In Beyond The Visible, director Halina Dyrschka lovingly investigates Klint's oeuvre, while exploring the role accorded to women in art history — its patriarchal construct denying Klint's status as one of the pioneers of modern art.
For technical concerns, please see Kino Marquee's technical support at the bottom of this page.
"Halina Dyrschka's globe-hopping documentary pays tribute to the visionary artist and mystic Hilma af Klint and challenges the boys' club mentality that long denied her the recognition she sought." — Sheri Linden, Hollywood Reporter
"It casts an entrancing spell that allows the staggering depth of its subject's work to consume us, while showing how her trailblazing vision left an unmistakable imprint in over a century of iconic art." — Matt Fagerholm, RogerEbert.com
""Beyond the Visible" bristles with the excitement of discovery and also with the impatience that recognition has taken so long. It refreshes the eyes and the mind." — A.O. Scott, New York Times
directed by
Halina Dyrschka
language
Swedish
country
Germany, Sweden, Switzerland, UK