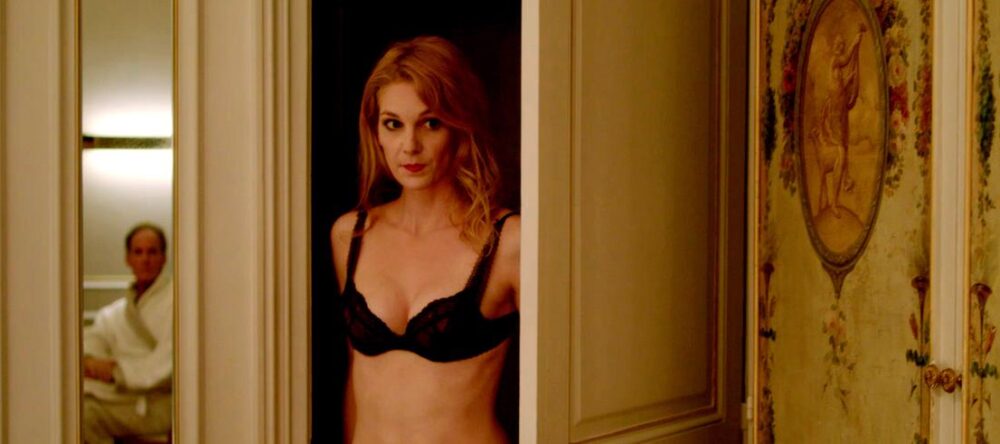 Available May 29 via Virtual Screening Room
Alice (Emilie Piponnier) is the perfect wife and mother, living happily with her husband Francois and their son in an apartment in Paris. When her credit cards are declined one day while shopping, Alice discovers that Francois has been living a secret life, spending all of their money at a high-end escort service and leaving them completely bankrupt. Even worse is that Francois has suddenly abandoned them, leaving Alice and their son to fend for themselves. When she learns that the bank will foreclose on their home in just a few weeks, she becomes desperate and visits the same escort service that Francois was addicted to in the hopes of finding a way to quickly make some cash and save the apartment.
Note: the page suggests a rental price of $18, but Crandell patrons will receive the special rate of $12 at checkout. (We apologize if this is confusing — we're working to ensure a simpler system in the future.)
For technical considerations, please visit Vimeo's support page.
"Piponnier is phenomenal, putting in a meticulously reserved performance in what could very well have been a melodramatic role." — Monica Castillo, RogerEbert.com
"Movie premises don't come much more French than this… Regardless, this is a very cunningly handled first feature, maintaining a matter-of-fact, sometimes comic tone rather than venturing too far into erotic daydream." — Jake Wilson, The Age
"It's rare to see a minor-key drama that doesn't overextend the nature of the material, and rarer still for cinema to dig this deep into the female psyche without boxing it in." — Eric Kohn, IndieWire
directed by
Josephine Mackerras
written by
Josephine Mackerras
language
French (with English subtitles)
country
France, Australia