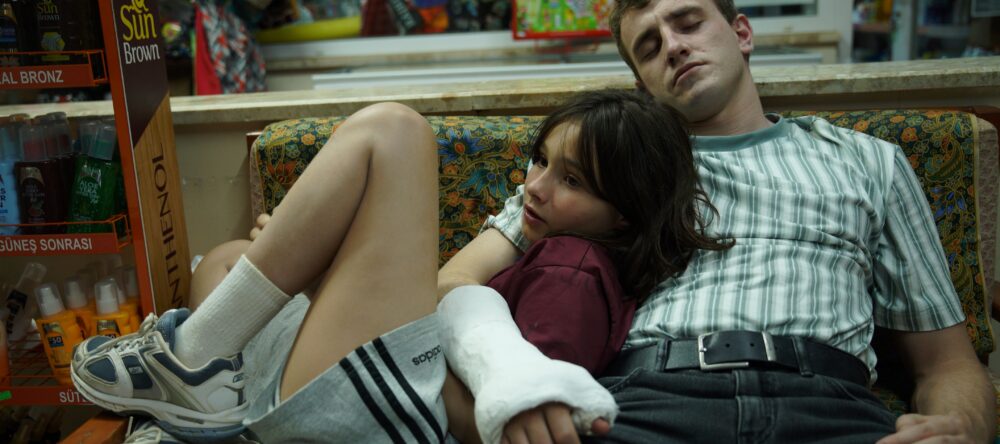 Aftersun
This riveting debut feature by Scottish director Charlotte Wells focuses on the mysterious relationship between a father, played by Paul Mescal (Normal People), and daughter who are often mistaken for brother and sister, opening up a deep well of complex emotions sorted out over an intense weekend at a seaside resort in Turkey. Played this year's Cannes and New York film festivals.
2022. UK/USA. Written and Directed by Charlotte Wells. With Paul Mescal, Frankie Corio.
101 min. A24.
__________
Short: Sure Thing
Are there any guarantees when we open our hearts?  Sure thing.
2014. USA. Written by David Ives, based on his play. Directed by Deborah Reinisch. With Luke Kirby (The Marvelous Mrs. Maisel) and Gia Crovatin.
13 min. DBR Films Ltd