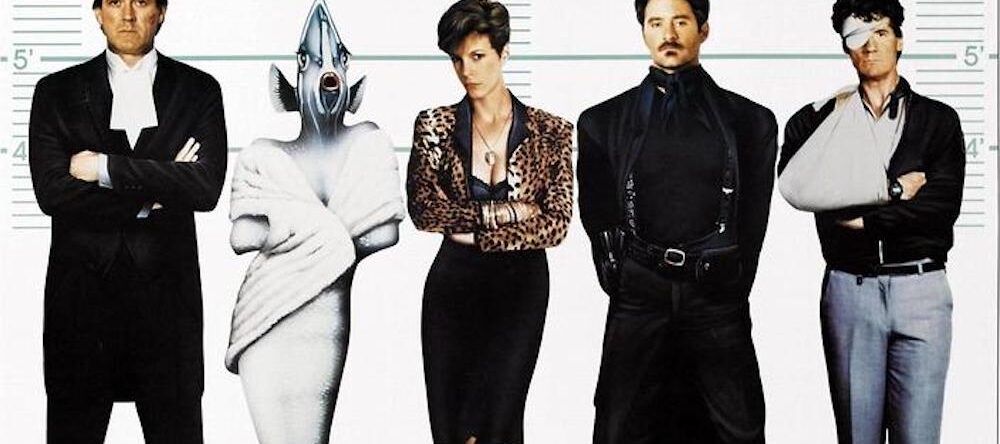 A British gangster and his hapless aide Ken Pile draft a pair of arrogant Americans, grifter Wanda Gershwitz (Jamie Lee Curtis) and weapons expert Otto West (Kevin Kline–who won a Best Supporting Actor Oscar® for his performance) for a massive diamond heist. When the job goes badly, Wanda attempts to seduce George's stuffy lawyer Archie Leach (John Cleese) to find out where George hid the diamonds. Meanwhile, Ken repeatedly attempts to kill an elderly woman who witnessed the robbery.
This is a free screening in honor of Fred Ulrich, past president of the Crandell Theatre.
However, seating reservations are required.
"Think of A Fish Called Wanda as the next best thing to a Looney Tunes-Merrie Melodies summerfest…Wanda defies gravity, in both senses of the word, and redefines a great comic tradition.A convulsively funny affair." — Richard Schickle , Time
"I laughed so hard, my eyes watered. I laughed so loud, I lost track of whether anyone else was laughing. I laughed so much, I ached afterwards." — Peter Stack, San Francisco Chronicle
directed by
Charles Crichton
written by
John Cleese and Charles Crichton
with
John Cleese, Jamie Lee Curtis, Kevin Kline