THE CAPITAL CAMPAIGN
to Support the Crandell Restoration
We hope you will join our capital campaign to renovate and restore our beloved landmark cinema. The effort will finance a major restoration plan to bring much needed architectural, structural and technological improvements to Chatham's historic 1926 theater. Today, the Crandell is one of the country's few single-screen movie theaters still operating and the Crandell Board of Directors and staff are dedicated to keeping the magic alive.
After we break ground, the approximately nine-month renovation will modernize, expand and enhance many facets of the theater's operation while also restoring the interior and exterior to its historically accurate original splendor. Improved and streamlined operations will impact generations of movie lovers to come.
We are already halfway to our $4 million goal. Your generous gift will help the Crandell we love reach its potential as a cultural center for everyone.
The Capital Campaign Committee
Lael Locke and Nick Van Alstine
Co-Chairs
Deborah Roberts and Al Roker
Honorary Co-Chairs
To donate securely online, visit our donation page:
FAQs and Progress Updates
Why is your gift and this project important?
The restoration will enhance the Crandell's status as a historic landmark but also the Crandell's place as the social, cultural and educational center of the community, fostering a sense of local pride and identity.
Following extensive research into the Crandell's history, architect Joel Merker has developed an exciting design for the renewed 1926 theater. Merker has grounded his plan in authentic period details, guided by both a 2015 Historic Finishes Investigation of the building's original color palette and decorative motifs, and a 2017 Historic Structures Report.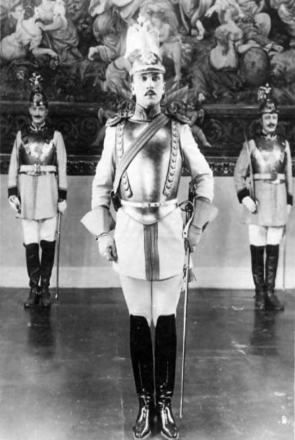 The magic born at that first 1926 showing of Tourjansky's silent masterpiece, Michel Strogoff (above left) has never left. For us, movies are a work of art and moviegoing is an event. It was certainly a thrilling event back then. The second feature shown in 1926, The Black Pirate, starring Douglas Fairbanks (above right), was shot in an early two-tone version of Technicolor; it must have amazed audiences who saw it. Today, to see a film on the Crandell's classic big screen is an immersive experience. It's also a shared one. The Crandell is a place of fun, popcorn, and lively debate where newcomers become neighbors and neighbors become friends.
Over the decades, the Crandell has been not only a silver screen in a movie palace, but also a bright light on Main Street. It's an anchor for local businesses, a beacon for community programs, and for ten days out of the year, a spotlight on the world with our FilmColumbia festival.
The theater almost closed for good in 2010 following the death of then-owner Tony Quirino. But Chatham Film Club, which had been renting the theater from Quirino since 1998, rallied the community, raising $600,000 to buy the theater and make immediate repairs for comfort and safety. These upgrades included a new roof, new HVAC system, new steam boiler, and repairs to the façade and marquee. The auditorium level now has 422 non-original seats; the balcony 112 original seats. A centrally positioned projection booth in the balcony was rebuilt in 2013 to accommodate digital projection and compliant sound systems that allowed the Crandell to keep pace with industry Digital Cinema Projection (DCP) standards.
Even during the COVID-19 pandemic, the Crandell refused to go dark, offering movies, programs, and festivals online, and developing plans to add new luster to this architectural jewel in Chatham's downtown.
What's included in the project?
New wider seats that provide lumbar support, have cupholders, and are staggered to allow for optimal viewing
Additional, fully accessible unisex bathrooms
A lift to bring people to the second floor office and meeting room
State-of-the-art lighting, projection and sound
Upgraded HVAC system
Restoration of the auditorium and lobby lights
Restoration of the proscenium to its original glory
An expanded lobby
A new concessions area with café seating
A new box office
Restoration of the original street façade
A new marquee that will honor the original 1926 one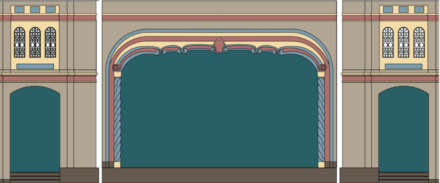 How much will it cost?
The plan to restore/renovate the Crandell was conceived in 2019, at a cost of $2.5 million. After the pandemic, the cost of building materials has doubled, and without altering our plans or construction drawings, the project is now an estimated $4 million. We have actively fundraised almost half of that amount, and are confident that the remainder will also be secured.
What is the timing of the project?
The theater will close for a period of approximately nine months for construction. The start date is still being determined by several related factors. We will share the date as soon as we are able.
Will there be an alternate place to see movies while the Crandell is closed?
We're working on many exciting collaborations and alternate venues and will update you as soon as we have details to share.
Is my contribution tax deductible?
The Crandell Theatre, Inc. is a nonprofit 501(c)(3) organization, and our EIN is 14-1820989. Your generous contribution is tax-deductible to the fullest extent of the law.
Have more questions?
Contact Capital Campaign Administrator Ingrid Turner at iturner@crandelltheatre.org or 518-392-3445.